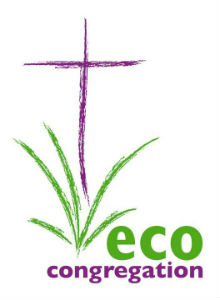 As a group and with the involvement of the congregation we follow the Eco Congregation Scotland Programme caring for God's Creation. We began our Eco Congregation work in 2007 and gained our first award in 2011. Activities have included making our church grounds wildlife friendly, becoming a Fairtrade Church, recycling, calculating our carbon footprint and making energy savings. We meet every two months to discuss progress and future action.
Our next project is to make a Prayer Path in the church grounds for members and visitors to enjoy a time of prayer and reflection. Any thoughts or ideas will be welcomed. Please pass these on to Avril (01738 813516), Anne  (01738 812805)  or Karen (01738 812734).
Anyone who is interested in helping or joining the group, please get in touch.